Your trusted experts in water main repairs & installations
If you're in need of professional water main repair or installation services, look no further than Pipeline Services. We are the preferred water main and supply pipe repair contractor for commercial clients and property owners requiring cost efficient and reliable watermain repairs and water main installation. With our expertise and experience dealing with your local water company, we deliver top-quality services tailored to meet your specific needs.
Why choose Pipeline Services for
water main repairs & installations?
Contact Pipeline Services today for expert water main repairs & installations
When it comes to water mains, Pipeline Services is your trusted partner. Whether you operate an airport, hospital, retail park, business park, other property or industrial estate, we have the specialised expertise and experience liaising with your local water company to address your specific needs. Don't let water main issues hinder your operations any longer. Contact us today to schedule a consultation or to learn more about our optimised watermain repair services. Our dedicated team is here to assist you promptly and professionally.
Here at Pipeline Services, we are continually striving to be your trusted partner for all your commercial water main and pipe repair needs.
We provide reliable and cost efficient solutions
We specialise in providing reliable and cost efficient solutions for water main issues, burst pipes, and faulty water mains, ensuring uninterrupted water supply to your commercial property. Our team of experienced professionals is well-versed in handling common reasons related to a leaking water main, including emergency repairs and excavation work for new installations. We work closely with the local water authority to ensure compliance with regulations and guidelines.
One of the most common causes for cast iron water main issues is the pipes cracking due to the aging of pipes, or it may have been accidentally hit during excavation works. Over time, water pipes can deteriorate and develop faults, leading to leaks, bursts, and damage to surrounding areas. Our experts will thoroughly assess the pipe age and condition to determine the most effective repair approach. Whether it's carrying out leak detection, fixing a leaking or burst pipe to restore water pressure, replacing faulty water mains, or performing excavation work for new installations, we have the expertise and equipment to handle it all. We also provide services for internal stop taps and external stop taps in the surrounding area to ensure efficient water distribution to your commercial property.
Emergency repairs
At Pipeline Services, we understand the urgency of quickly responding to water main issues and the costly damage caused by burst pipes or other plumbing emergencies. That's why we offer a reliable 24/7 emergency repair service in the first instance, ensuring that we are always available to address and fix any urgent water main issues that may arise. Our prompt response and efficient solutions minimise downtime and further problems, and help restore the distribution of clean water to your commercial facility or house.
Trust Pipeline Services for professional and comprehensive commercial water main repair services. As we continually strive to provide the best service, contact us today to discuss your specific water pipe fix requirements and let us take care of all your water main requirements and provide a long term solution to any water main issues you may be experiencing.
Our Accreditations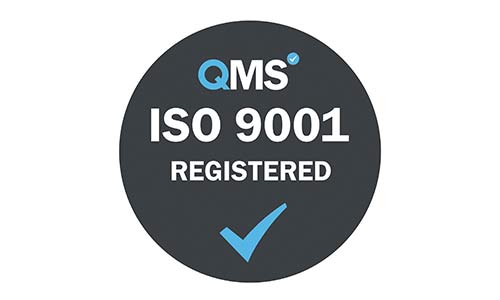 Get in touch
To find out more about the services we provide, please get in touch.
Call free on: 0800 065 4111
(Calls are recorded for training and monitoring purposes)
Pipeline Services
Clearwater House,
Newby Road Industrial Estate,
Hazel Grove,
Stockport SK7 5DA