Welcome to Pipeline Services
Pipeline Services: Your Partner in Tracing Water Mains and Mains Water Leak Detection
At Pipeline Services, we specialise in providing comprehensive and efficient solutions for commercial clients when it comes to tracing watermains and carrying out precise leak detection. With access to our cutting-edge technology and experienced team, we are dedicated to detecting and repairing underground water leaks and helping you maintain the integrity of your water distribution system and minimise costly water losses.
Water Mains Tracing
Our expert technicians utilise state-of-the-art equipment and advanced acoustic technologies to accurately trace the path of watermains at your commercial property. By employing precise techniques, we swiftly identify and determine the exact location of your underground pipes. Our tracing services ensure that you have a thorough understanding of your water distribution network, enabling you to make informed decisions about maintenance, repairs, or expansions.
Water Mains Leak Detection
Underground Water Leaks
Water leaks can significantly impact your business, leading to water waste, inflated bills, property damage, and even service disruptions. At Pipeline Services, we offer unparalleled water leak detection services to safeguard your watermains and mitigate potential risks. Our skilled technicians employ advanced methodologies, using detection methods such as acoustic leak detection methods, to accurately identify even the most elusive leaks. By promptly detecting and resolving a water leak, we help you save water, reduce expenses, and maintain operational efficiency.
We prioritise customer satisfaction and strive to exceed expectations with every project. Experience the difference with our reliable and professional services.
Why Choose Pipeline Services for water main tracing and leak detection?
Partner with Pipeline Services
When it comes to tracing watermains and leak detection for your commercial property, Pipeline Services is your trusted partner. Contact us today to discuss your requirements and let us ensure the efficiency, reliability, and longevity of your water distribution system. Together, we can save water, reduce costs, and make a positive impact on your business, property owners, and the environment.
Efficiently detecting and locating underground leaks
Our team of dedicated professionals and experienced leak detection engineers specialise in accurately identifying and locating water leaks in underground pipes. Not all leaks will be visible on the surface and it may be that the first indicator you have is a drop in the site water pressure or a high water bill. As specialists in underground water leak detection, we utilise advanced technologies used to detect hidden leaks and repair underground pipe leaks, ensuring the integrity of your water supply system.
If you suspect a water leak underground, our highly trained leak detection experts are here to help. We understand the significance of promptly detecting and locating leaks to prevent water loss and potential damage to your property. Using state-of-the-art equipment equipment, methods and our expertise, we can efficiently detect and locate underground leaks, providing targeted solutions to address the leak underground.
Bursts on below ground water pipes can lead to water wastage, reduced water pressure, and potential damage. As a water supply leak detection specialist, we are experienced and trained to detect leaking pipework, ensuring that no underground pipe leak goes unnoticed. By utilising our expertise in leak detection, we can accurately locate leaks in underground pipes and provide efficient repair solutions to fix the water leak and prevent further damage from being caused.
At Pipeline Services, we are committed to delivering exceptional service and reliable results with minimal disruption. Whether you're dealing with a minor underground water leak on a water supply pipe or a more complex water main issue, our experienced team is equipped to handle it all. Trust us as a below ground water leak detection expert, to efficiently detect, locate, and repair underground water leaks, ensuring a reliable water supply.
Contact us today to schedule a consultation with our leak detection specialists and let us assist you in detecting leaks located below ground and to carry out the repair work any water leaks you may have with minimum disruption.
Our Accreditations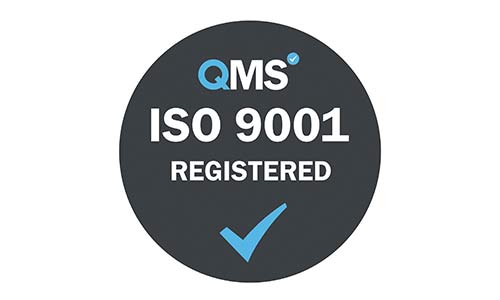 Get in touch
To find out more about the services we provide, please get in touch.
Call free on: 0800 065 4111
(Calls are recorded for training and monitoring purposes)
Pipeline Services
Clearwater House,
Newby Road Industrial Estate,
Hazel Grove,
Stockport SK7 5DA