Common Water Supply Replacement
Are you currently on a common supply pipe and considering disconnecting from it to have your own water supply pipe installed? At Pipeline Services, we understand the challenges and limitations that come with sharing a supply or service pipe with your neighbours. Here's some valuable information to help you make an informed decision about the replacement work.
Understanding Common Water Supply Pipes
A common supply pipe system delivers drinking water from the mains to multiple properties through a single stop tap. This means that you share the same supply pipe that branches off the mains with your neighbours. If you are on common (or shared) water supply, then you and your neighbours are jointly responsible for replacing pipes and completing any necessary repairs on the pipework. While this arrangement is common in terraced and older properties, even some semi-detached houses may have this system in place.
Issues with Common Water Supply Pipes
Common supply pipes are typically lead pipes or iron and are often too small in diameter to meet the demands of modern kitchens, bathrooms, and combination boilers. As a result, you may experience poor water pressure and inadequate water flow, especially during peak times when your neighbours are also using water.
Identifying if You Have a Single or Common Water Supply Pipe
To determine if your supply pipe is shared by two or more properties, consider the following steps:
Benefits of Common Water Supply Replacement
Opting for your own water supply pipe brings several main benefits:
Consultation with Pipeline Services on Common Water Supply Replacement
Given the complexities involved in disconnecting from a common water supply pipe and installing a new water supply pipe, we recommend consulting with private plumber or our experienced team here at Pipeline Services. As we have significant experience dealing with your water supplier and as a water company approved plumber, our team can assess your specific situation, provide expert guidance on the lead pipe replacement scheme in place at your local water company, and ensure that the necessary permits and regulations around water pipes are followed during the installation process.
By transitioning to your own supply pipe, you can enjoy a more reliable and efficient water supply tailored to meet the demands of your property. We are here to provide further assistance, answer any questions you may have regarding this process or water supply pipes in general. Contact us today to discuss how we can assist you with a new supply pipe and to explore the options available to you. Using our water main tracing equipment and impact moling technique for the installation of new pipes, there is no longer a requirement to excavate long trenches when undertaking the work.
At Pipeline Services we understand the importance of having safe and reliable access to clean water. If your property is currently connected to a shared water supply pipe, particularly one that contains lead pipes, it's crucial to consider replacing these outdated water pipes. Replacing lead pipes not only ensures the health and well-being of you and your loved ones but also contributes to the overall improvement of water quality in your area. Our team of experienced professionals specialises in replacing water pipes, offering a comprehensive solution to upgrade your single or common supply of lead piping to a new, safe, and efficient system.
Common Water Supply Pipe Replacement – How Much Does It Cost?
When you choose our services, our skilled technicians will assess your existing water pipe network and provide an accurate cost estimate tailored to your specific requirements. We understand that budget is an important consideration, and we strive to offer competitive pricing for our services. Our team will take care of all aspects of the water pipe replacement process, from obtaining necessary permits to coordinating with the local authorities, ensuring a seamless experience for you. Whether the main water pipe needs to be installed beneath a public footpath or within your property, our experienced plumbers will handle the job efficiently and professionally. With our expertise and dedication to customer satisfaction, you can trust us to replace your lead pipes with new, high-quality water pipes that meet all safety standards and regulations.
Our Accreditations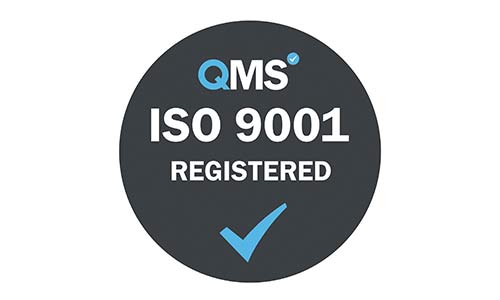 Get in touch
To find out more about the services we provide, please get in touch.
Call free on: 0800 065 4111
(Calls are recorded for training and monitoring purposes)
Pipeline Services
Clearwater House,
Newby Road Industrial Estate,
Hazel Grove,
Stockport SK7 5DA